By admin on Jul 17, 2013 with Comments 0
by
by
Click here to buy the Darkthrone album, The Underground Resistance
Darkthrone – The Underground Resistance Review: Done by Rancel
Description
The Underground Resistance is a Norwegian Black Metal album by Darkthrone. It is their 15th full-length album and was released by Peaceville Records on February 25th, 2013. The Underground Resistance album has 6 songs.
The Underground Resistance album lineup:
Nocturno Culto Vocals, Guitars, Bass, Lyrics

Gylve

Fenriz "Kaptein Vom" Nagell Drums, Vocals, Bass
Summary
Originally Norway's "Darkthrone" started out as a death metal band on their demos and with their 1991 "Soulside Journey" album. After they came out with the "Sardonic Wrath" album in 2004, Darkthrone shifted to a crust punk like sound on their following albums. Starting with their 2006 EP, "Too Old Too Cold", Darkthrone would have a sound similar to D-beat punk band, Discharge. They still retained some of their black metal type elements. I did not really follow much of Darkthrone after they shifted styles.
The first track, "Dead Early" begins with a doom metal Black Sabbath style riff and then kicks into high gear. Nocturno Culto's  growls on the Dead Early song and throughout The Underground Resistance album are done in a Tom G. Warrior of Celtic Frost fame type style. The song is an excellent mixture of traditional heavy metal, punk, and black metal style riffs. "Valkyrie", is track 2 and starts off with some somber sounding acoustic plucking. On this track Fenriz and Nocturno Culto trade back and forth as the vocalist. Fenriz uses his falsetto style clean voice.
Drummer, Fenriz doesn't usually sing for Darkthrone . He does have a notable falsetto voice that can sound beautiful or just plain bizarre, like they did on Darkthrone's 1996 "Goatlord" album. The lyrics to Valkyrie are clear as his voice soars into the heavens on this Viking Era "Bathory" style track.  Nocturno Culto mixes gravely style clean vocals with his signature growl. Valkyrie is a great track with beautiful atmosphere.
Click here to buy the Darkthrone album, The Underground Resistance
Track 3, "Lesser Men" is a heavy song driven by great guitar playing and a couple of powerful sounding guitar solos. The Bass guitar is audible and adds to the heaviness of the Lesser Men track. Nocturno's Culto's vocals are menacing while he does his best impression of Tom G. Warrior. The fourth track, "The Ones You Left Behind" is not  a very good track. It just sounds repetitive and odd to me. The vocals are in an operatic style, but the whole song comes off almost like a comedy with its quirky structure.
"Come Warfare, The Entire Doom", is track five and it is another song much in the same vein as Lesser Men. It is a good track to headbang to with it's simplistic heavy and catchy riffs. Some noticeable speed metal influence can be heard in the riffs. The Come Warfare, The Entire Doom track is 8 minutes long, but doesn't put you to sleep.
The last track, "Leave No Cross Unturned" is an epic song with a running time of over 13 minutes. It features the dueling operatic vocals of Fenriz in contrast to Nocturno Culto's low and harsh sounding growls. The song is well structured with its chainsaw sounding Hellhammer riffs mixed with heavy fast thrashing.
There's a Celtic Frost style breakdown that starts at the 3:54 mark that will give you goosebumps. You wait in anticipation thinking at any moment that Nocturno Culto is going to go owwwwww, like Tom G. Warrior does. Unfortunately he doesn't, but nevertheless that section of the Leave No Cross Unturned song gives you an awesome feeling. Some decent wailing guitar solos are added to this track. I consider the chorus of repeating the name of the song rather unimpressive. Other than that, Leave No Cross Unturned is a great way to close out The Underground Resistance album.
Closing thoughts on The Underground Resistance album
The revitalized Darkthrone makes a spirited comeback with this 2013 release. The Underground Resistance is packed with old school punk and metal worship. The album features simple and catchy riffs with great vocals by Fenriz and Nocturno Culto. The lyrics on The Underground Resistance album are morbid in nature, but not Satanic like in the past. The drumming by Fenriz is also well done, although it's not something that is going to stand out in this type of style of metal. All but one track on The Underground Resistance album is enjoyable to listen to. Darkthrone comes at you with a lot of attitude on this release telling you they're here to stay.
Click here to buy the Darkthrone album, The Underground Resistance
Click below to watch Darkthrone – Lesser Men Music Video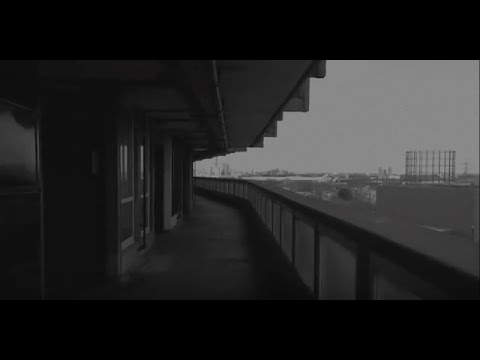 Related articles
About the Author: