By admin on Jun 23, 2013 with Comments 0
by
by
Click here to buy the Marduk album, Serpent Sermon
Description
Serpent Sermon is the 2012 full-length album by Swedish Black Metal band Marduk. Serpent Sermon has 10 songs with a running time of 46:22. It was released under the label, Century Media Records.
The band line up for Marduk in 2012:
Mortuus/Arioch-Vocals
Morgan Steinmeyer Håkansson-lead guitar
Magnus "Devo" Andersson -bass guitar
Lars Broddesson-drums
Marduk has been around for 22 years and have produced many quality albums. They are one of the premier Black Metal bands in the Swedish scene. Marduk and their fellow countrymen, Dark Funeral, Dissection, Watain, Lord Belial, War, Abruptum, and the legendary Bathory all have been great representatives of underground metal in Sweden.
The change of vocalist from Legion to Mortuus after the really lackluster album, World Funeral gave Marduk a much needed boost. They have released three high quality full length albums and EP's with new singer, Mortuus. Serpent Sermon continues Marduk's crusade to conquer the world.
Marduk Serpent Sermon: The Review
The album starts off with the title track, "Serpent Sermon". It is a well structured and accessible song. The song harkens back to the days of their "Panzer Division Marduk" album since it's a blastfest. Serpent Sermon is a fast paced song with an epic melodic riff that plays during the chorus. Singer, Mortuus has a really raspy sounding, gargled, and hate filled voice on this opening track and throughout the Serpent Sermon album. The punishing blast beats done by drummer Lars Broddesson continues to drive the music on the next track, "Messianic Pestilence". Vocalist, Mortuus and guitarist Morgan create a hellish war like atmosphere. Mortuus with his inhuman voice brings the listener into a bleak universe as he growls out the end of time themed lyrics.
Messianic Pestilence song lyrics:
And I listened and I heard…
The color of blood
And I beheld and I saw…
The voice of the Lord
Sweeping over the masses
Removing the cover from the fierce mouths of a new plague
Swiftly turning our cities into still graves
Messianic Pestilence
And I sniffed and I smelled…
The drumbeats of Hell
Like a thousand commingling thunders
Violently shaking the foundation of the earth
The old land of life has failed
Newer rites of Death prevail
Lead guitarist, Morgan Håkansson riffs on Messianic Pestilence and throughout the Serpent Sermon album alternate from very fast tremolo picking, death metal riffing, to slower epic melodic passages. Morgan is one of the best Black Metal guitarist and he has his own distinctive style. He gives Marduk the epic, hellish, and warlike atmosphere that they are known for. "Souls for Belial" is track number 3 and Mortuus opens the song with a bizarre effect to his vocals as he groans out the satan themed lyrics. Marduk made a music video for this song as it is their single off the Serpent Sermon album. The Souls for Belial song theme is aesthetically similar to Sulphur Souls, off their Opus Nocturne (1994) album. Mortuus/Arioch's voice has an echo effect at one point on this track as Morgan compliments him with some frenzied reverb layered melodic riffs during that passage. The Souls for Belial song is perfectly structured and a headbanging hail to the Dark Lord. "Into Second Death" is a sinister sounding track with Mortuus driving the song as his unique gravelly voice heralds the end of empires to fall into eternal death.
Click here to buy the Marduk album, Serpent Sermon
The highly skilled guitarist, Morgan gives this song a fast like rhythm highlighted by some groove that makes Into Second Death very accessible. The chorus is catchy and epic sounding on this track. "Temple of Decay" is a slow song in comparison to the other tracks. Despite it being a slow paced song it manages to keep you interested, since it is well composed by Marduk. Temple of Decay starts off with a dark and depressing riff. Lars Broddesson drumming is methodical and in pace with the doom metal sounding riffing. Temple of Decay is highlighted by unholy monk sounding chanting and some memorable heavy riffing by Morgan in the mid section. Devo's bass guitar is audible on this great track. The Damnation's Gold song is somewhat similar to the previous song, Tempo of Decay. Lead guitarist, Morgan again uses the reverb layered repetitive riffs and some more doom smothered riffing at mid point. Devo's bass guitar lines can be heard as well. The blastbeat drumming by Lars Broddesson is vicious and unrelenting as it is throughout the Serpent Sermon album.
Closing thoughts on Marduk – Serpent Sermon
Marduk's Serpent Sermon album is Satanic Black Metal that has been done with impressive musical composition skill. With each new release with vocalist Mortuus, the band just keeps getting better. The Swedish Black Metal veterans, Marduk are very workmanlike and you can tell they take pride in their art. I especially love Morgan Håkansson precise guitar work on Serpent Sermon. He added some variety with epic and catchy melodic riffing, doomy death metal style, and traditional tremolo black metal picking. Morgan also adds some nice solos to some songs such as Hail Mary (Piss-soaked Genuflexion) and the epic album closer, Coram Satanae. Marduk singer, Mortuus continues to show the world why he is one of the best black metal frontman. His unholy hate-filled voice is a mixture of growls, shrieks, gargled, and eerie spoken word type parts that create a poisonous atmosphere.
As the vocalist for the band, Mortuus is the backbone for the revitalized Marduk. The one flaw Serpent Sermon has, is the production of the album. Mortuus's vocals are too high in the mix, which sometimes causes the guitars and drums to be buried underneath. The guitars and drums lack density and ends up sounding somewhat thin. Devo's bass guitar is audible throughout the Serpent Sermon album. It adds some extra punch to the heaviness of the album. The progressive diversity Marduk used in making Serpent Sermon, makes it a near flawless death march black metal album. I highly recommend to buy Serpent Sermon and check out the previous bands of Mortuus, Funeral Mist and Triumphator. They are excellent as well, as Mortuus brought some of the Orthodox Satanic Black Metal influences into Marduk from them.
My favorite "Sermons": Souls for Belial, Into Second Death, Serpent Sermon, Temple of Decay, Damnation's Gold, Coram Satanae .
Click here to buy the Marduk album, Serpent Sermon
Marduk Serpent Sermon Review: Done by Rancel
 Marduk – Souls for Belial Official Music Video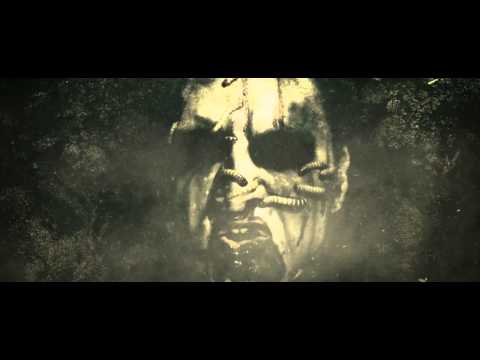 Related Articles
About the Author: