By Zechs Merquise on Feb 08, 2013 with Comments 1
by
by
The Outsiders 1983 Film Review: Done by Rancel
Description
The Outsiders 1983 drama film is directed by Francis Ford Coppola. The film would be a platform for many up and coming stars from the 1980's. It stars C. Thomas Howell, Rob Lowe, Emilio Estevez, Matt Dillon, Tom Cruise, Patrick Swayze, Ralph Macchio, and Diane Lane. In supporting roles are Leif Garrett and Tom Waits. The Outsiders movie was originally a novel by S.E. Hinton. Matt Dillon and Diane Lane would re-team with Francis Ford Coppola for "Rumble Fish". The Outsiders 1983 movie is 91 minutes long.
Summary
The Outsiders 1983 movie takes place in the early 1960's in Tulsa, Oklahoma. It is centered around two groups of teenagers/young adults, the Greasers (Poor White Trash Tough Boys) and the Socs (Preps). The Greasers include, Ponyboy Curtis (C. Thomas Howell) and his two older brothers, Sodapop (Rob Lowe) and Darrel (Patrick Swayze), as well as Johnny Cade (Ralph Macchio), Dallas Winston (Matt Dillon), Two-Bit Matthews (Emilio Estevez), and Steve Randle (Tom Cruise). Their rivalry with the Socs is escalated when Ponyboy, Johnny, Two-Bit, and Dallas Winston are talking to Bob Sheldon (Leif Garrett) and Randy Anderson (Darren Dalton), girlfriends at the Drive-In movie theatre.
The two Socs confront the three greasers and before a total fight breaks out the two girlfriends of the Socs, Cherry Valance (Diane Lane) and Marcia (Michelle Meyrink) agree to leave with their boyfriends Bob and Randy. Later on that night, Bob, Randy, and a couple of other Socs attack Ponyboy and Johnny in the park. To save Ponyboy's life, who was having his head dunked in the water by Bob, Johnny pulls out a switchblade knife and kills Bob. The other Socs run off. Dallas Winston warns Ponyboy and Johnny that they should leave town. Ponyboy and Johnny heed Dallas Winston's advice and they retreat to an abandoned church in a made up town known as Windrixville. Dallas later arrives and tells the two boys that Cherry is willing to back up their story in court.
The three greasers leave to go get some food. On their return back, they notice the church has caught fire with school children inside. Johnny is severely burned and suffers a broken back when they were rescuing the kids. Despite the honorable act by Johnny, who is in the hospital near death, he is charged for manslaughter for killing Bob Sheldon. Ponyboy is informed he may be sent to a youth ranch home. The Socs vow revenge over Bob Sheldon's murder. They engage in a "Rumble" (Big Gang Fight), with all the Greasers in the town. The Greasers, who were motivated by Johnny's critical condition eventually win the Rumble. Dallas Winston and Ponyboy visit Johnny in the hospital after the victory. Johnny with his dying breath quotes a Robert Frost poem, and tells Ponyboy to "Stay Gold".
Dallas Winston is unable to cope with Johnny's death. He loses it and robs a local store at gunpoint. Dallas is chased down and shot to the death by the police. Ponyboy is cleared of all charges and is allowed to stay with his older brothers, Darrel Curtis and Sodapop Curtis. The Outsiders film ends with Ponyboy reading a letter that Johnny left him before he died and writing a school report about what transpired.
The Review
The Outsiders 1983 film launched several of the young cast members into super stardom and they would remain in the spotlight in years to come. It also would be the last notable thing that 1970's Teen Idol, Leif Garrett would do before his career spiraled down into a life of drug abuse and bad b-movies. The Outsiders 1983 film is a work of art from the 1980's. It is perfectly written and all the actors involved do an amazing job. The film is a tribute to the beauty of youth, innocence, a difference in social status clashing together, and also the loss of innocence. The Outsiders film inspired the creation of the "Brat Pack". Some of these actors would be cast in the Brat Pack films. The "Nothing Can Stay Gold" sunrise scene with Johnny & Ponyboy is really beautiful. It is a highlight of the film's excellent cinematography.
Ralph Macchio, who is notorious for looking a lot younger than his real age, really does a great job as the nonconfident, timid, and fidgeting scared boy in the film. C. Thomas Howell, who was also very baby -faced in this film, did a solid interpretation of his character in the film. I would consider the Outsiders film C. Thomas Howell's best work. He never really had much success after this. C. Thomas Howell did another successful film called,"Red Dawn". From what I read, his movie career fizzled out because he looked so young throughout the 1980's. It was hard for him to be taken seriously in an adult role. C. Thomas Howell won a best Young Motion Picture Actor award for The Outsiders film.
Emilio Estevez as Two-Bit Matthews was entertaining. He did a great job with his buffoonish character. I always liked Emilio Estevez as an actor and his trademark laugh he uses in every film he's cast in. Diane Lane in the Outsiders film was radiant, and still is at her current age. She has always been a very beautiful woman. Diane Lane was 18 in The Outsiders. She did another film with Matt Dillon as I noted in the beginning of this review. She used to date Matt Dillon around this time.
Matt Dillon was my favorite actor in The Outsiders 1983 movie. I always liked Dallas Winston the best out of all the greasers. Matt Dillon was awesome early on in his career with his caveman brute type role in The Outsiders. Dallas Winston also has the best lines in the film, "are you a real redhead", and "Let's do it for Johnny". I love how he sounds and the way he walks in the movie. The Dallas Winston character struts around in the film like a total badass. Leif Garrett is somewhat unconvincing as a bully in this film, because of his whiny lame voice. I just couldn't take him seriously as someone to be intimidated by.
The other actors in the film were solid with their roles. As a youngster I used to get really emotional with Johnny's death scene and the police killing Dallas Winston. I always used to cry when I watched those two scenes. They are very depressing. The gloomy music that plays in the background when Dallas is being chased down and eventually shot makes it even worse. The young man is distraught over his friend's death, he was only bluffing when he pulls out the gun, and then is shot by the police.
The opening scene for The Outsiders film is very cool and sets the tone for the rest of the movie. Dallas, Johnny, and Ponyboy are seen strutting down the streets like they own it, while the song,"Gloria"by Van Morrison is heard. The beautiful song "Stay Gold" by Stevie Wonder will bring the emotions out of you. Musician, Tom Waits makes a cameo in the movie. He is seen in the bar that Dallas Winston hangs out at. An unsuccessful TV series, which continues The Outsiders story was made in 1990.
I may have watched a few episodes of it, but I don't recall anything from it on whether it was good or not. David Arquette and Billy Bob Thornton were in it as Two-Bit Matthews and Buck Merrill. The Outsiders (1983) film has stood the test of time and is still fun to watch. As for me, I need an upgrade of my DVD. I hope to get a Blu-Ray version soon. Check out Rumble Fish, which is another good film. Nicholas Cage, Chris Penn, and Mickey Rourke are in it, along with Matt Dillon and Diane Lane. The Outsiders 1983 movie quite possibly has the greatest cast for a film ever.
The Outsiders Some Scenes with (Van Morrison's song Gloria)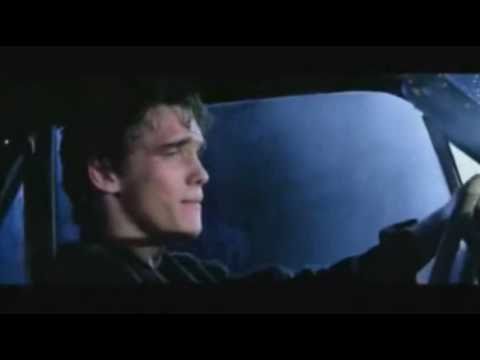 Related articles
Summary
Article Name
The Outsiders 1983 Film Review
Author
Description
Directed by Francis Ford Coppola, The Outsiders is a 1983 drama film starring C. Thomas Howell, Rob Lowe, Emilio Estevez, Matt Dillon, Tom Cruise, Patrick Swayze, Ralph Macchio, and Diane Lane. It takes place during the 1960's with a plot centered around the lives of two groups of teenagers, Greasers (Poor Tough Boys) and Soc's (Rich Boys). They have a rivalry which often results in violent fights.
Filed Under: Drama
About the Author: Hello and welcome to Rancel's Movie, TV Show, Animated Films, and Japanese Anime Review Website. I love writing, watching films (especially foreign cinema and horror), playing video games, listening to music, repairing computers, and spending time with people I love. I have always been into the world of cinema, animated films, and TV series. So now as an adult I am an amateur film reviewer and intend on getting a degree in journalism.
Comments (1)